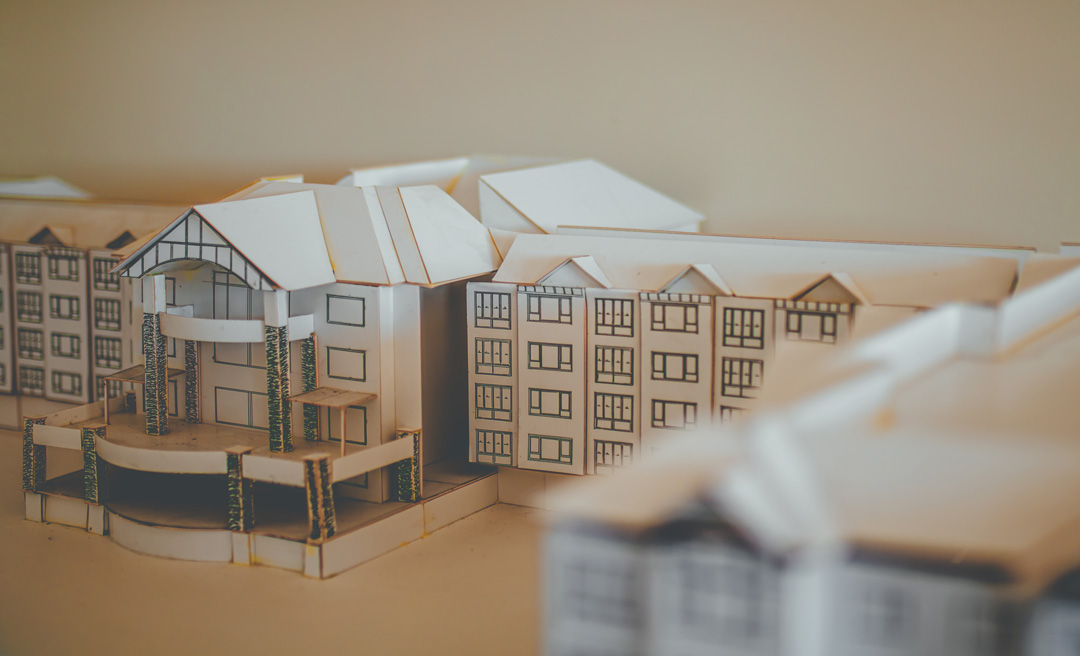 Model pictured preliminary idea bourne from Lockdown downtime so is indication of style only

Beyond providing an unrivalled quality of life that those in their later years undoubtedly deserve, Speldhurst is a family legacy project driven by pride and passion for the district. With the Bishop family heritage wound through the build and the site history acknowledged and honoured, it's obvious that this isn't just any old development.
The Speldhurst name harks back to Wayne's grandmother Ivy's hometown in Kent, England, and The George is named after the local pub 'The George and Dragon'. You'll see similar nods to the Bishop heritage throughout the estate.
As the first private owners of the land since the early 1900s, the Bishops have been mindful of honouring the history and making the most of the existing buildings, restoring and repurposing as much as possible. A beautiful example of this can be found in the parquet floor of The George, what once lay as a basketball court now welcomes residents into their community hub.
For Wayne and Bridget Bishop, this is an intergenerational project where the responsibility of operating the business will be passed down through future generations of the family, forever. A heart-centred mission seeking to provide quality of life, prosperity for the district and embed the Bishop name firmly into the Horowhenua landscape through the next century and beyond.