Duplex - these units have the same floor plan as the stand-alone units but are connected by the garage to the adjacent home to maintain quiet and privacy. The Duplexes are 2-3 bedrooms with a double or single garage option.
Our show home is a Duplex and is open 10 am - 4 pm Monday to Friday.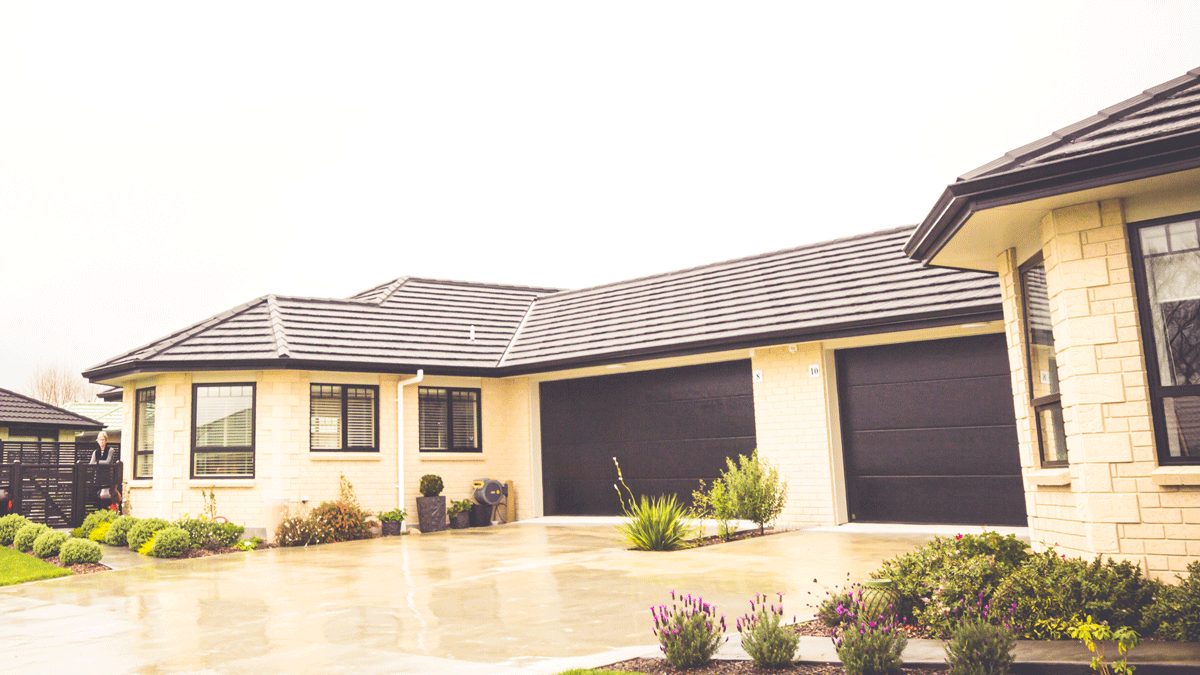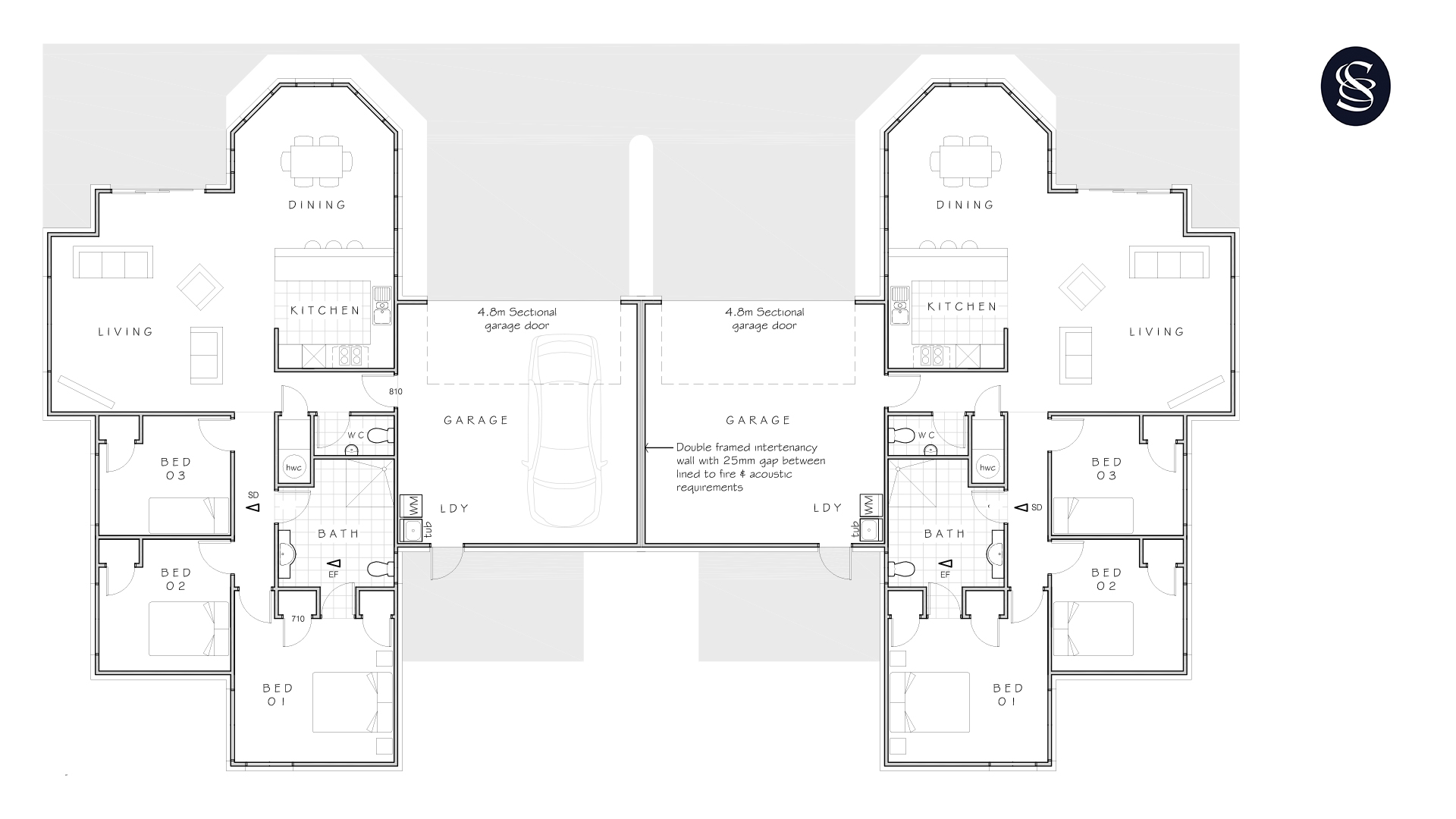 Download a sample of a duplex home floor plan for larger Image.